LISZT PIANO RECITAL BY GERGELY BOGÁNYI ILLUSTRATED BY LIVE SAND ART OF LAJOS VÉGH
2019. 01.
Back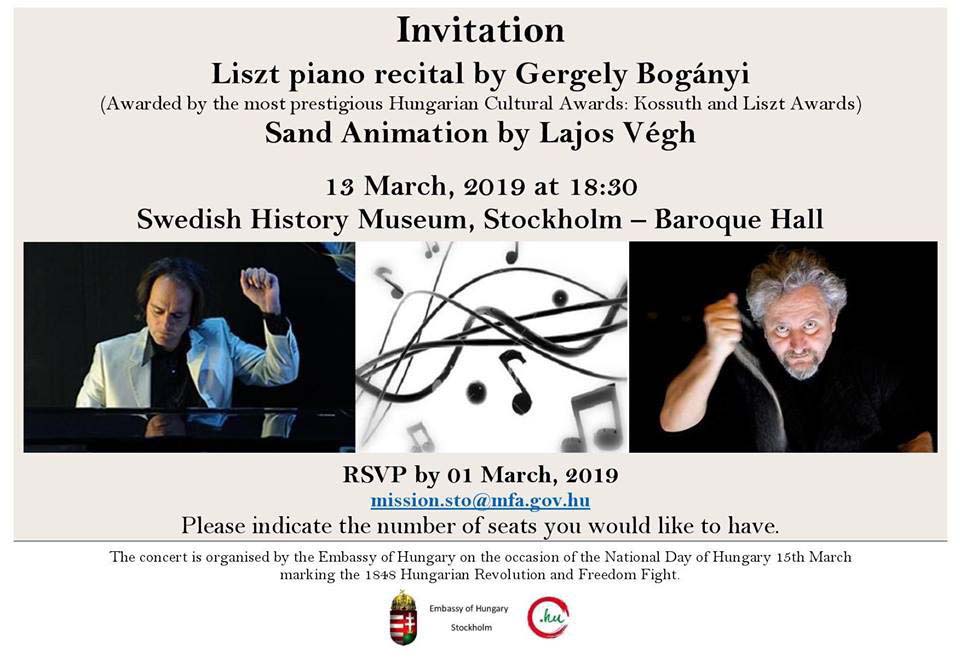 Everyone is welcome to Gergely Bogányi piano recital. During the concert you can enjoy the sand animation of Lajos Végh. Bring your families, friends to this special evening for a unique experience. After the show you are invited for a cocktail reception on the occasion of the National Day of Hungary 15 March.
Date: 13 March, 2019. Wednesday at 18.30
Venue: Historiska Museet, Stockholm
For reservation please send an e-mail to the mission.sto@mfa.gov.hu indicate how many seats do you wish to reserve. We will send tickets accordingly via email.
source: Embassy of Hungary, Stockholm / Ungerns Ambassad, Stockholm, Facebook Page