Children's programs
Our live sand animation show is a guaranteed success among both the kids and their parents. It serves education through creativity; knowledge is "packaged" in real experience. The sand performances develop the children's visual culture, while they are pure fun.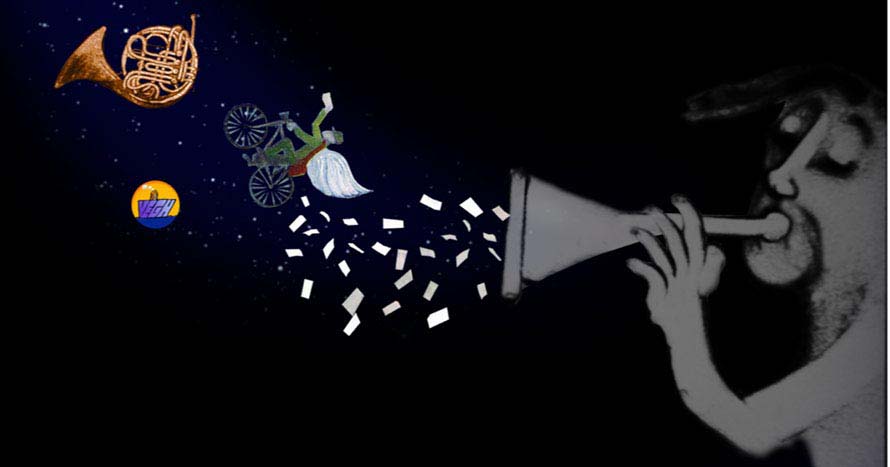 You can enjoy a unique brand of live entertainment – sand animation for kids
We offer this special program to play centres, schools, kindergartens, holiday events, festivals, company Christmas parties – a wonderful experience you and your children never had before.
We can bring this show to your home, presenting a very special birthday entertainment for your kid; something very few people are able to do. You don't have to make any special preparations; we provide full equipment, a table, a projector, and a large screen.
Creative shows for play centres, schools, clubs or other groups
Are you looking for a child's program that is truly fascinating? Contact us. First, we give an introductory presentation. In five to ten minutes we show a spectacular and lovable artistic technique. Then come the real goods: a workshop-like excursion into creativity, groups of three Children making sand images with the guidance of the artist, who is not a teacher but rather a co-author. The rest of the kids follow them on the big screen.
Twenty children can be involved in a program within an hour. Visual and musical themes are adapted to the needs and tastes of the age group.
Creative work is recorded on video
We make stills of the sand drawings, and make videos of the whole process at request. This is an extra, not part of the basic program.
At one program we can provide one to three one-hour sand drawing sessions with short breaks.
Ask for the prize of a special,customized program. We answer your message within a day, or immediately on the phone.
Bargains for schools and foundation groups!